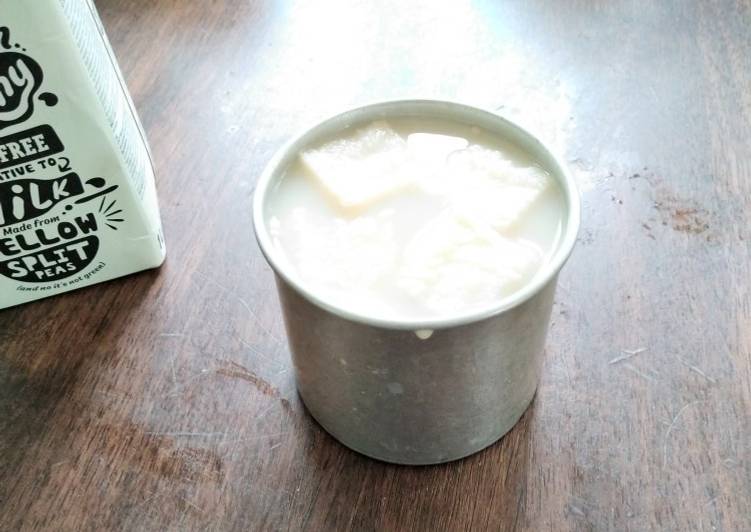 1 litre milk. Here I use pea milk, but originally calls for thin coconut milk (from 1/2 coconut)

50 g granulated sugar

50 palm sugar (or jaggery or brown sugar)

1 tsp(1 tbsp for thicker taste) instant cofee powder

10 g ginger (root or powder)

1.2 sticks cinnamon (or similar powder)

to taste Salt

Topping

2 white bread slices, cut into squares

100 g arenga pinata seeds, boiled

50 g sliced young coconut flesh
Boil milk, coffee, 2 types of sugar. Sieve after boiling.

Add arenga pinata seeds and young coconut flesh here if you have them. Add cinnamon sticks and ginger. Boil again.

Serve straightaway after adding bread cubes.